Unlimited Access to a North Carolina Divorce Attorney
You're ready to move on with your life, but hiring a lawyer is expensive. You can't afford to spend $10,000 on a lawyer, not when you need money to start a new life. What do you do? You feel frustrated and stuck – no money, no divorce.
What's the answer?
You could stay in a crappy situation and try not to dwell on it, but that's not good for anybody involved. Or, you could try getting a divorce without a lawyer by patching together some internet forms and negotiating a deal. But at what cost? What will you have to give up? What mistakes will you make and later regret?
Neither of those options – staying in a bad situation or winging it – feels right to us. When you end a marriage, you want to be confident you've made the best decisions about your future. When it's done, you want it to really be done. Nothing is going to come back later to haunt you. Everything is legal and tidy, and you end up feeling secure and confident about your future.
Here's what you need:
Legal help at a price you can afford
The legal forms that set you free
Quick access to a helpful attorney with answers to your questions
A no-risk, money-back guarantee so you won't have to worry
That's why we created Rosen Online.
Rosen Online is your online divorce lawyer. We won't charge you an arm and a leg and we promise to take good care of you throughout your divorce. We'll walk you through the drafting and negotiation of your separation agreement, help you with your divorce and, if things get ugly, help with the court process. No matter what issues you face, we'll provide the answers you need, the required forms, and a wealth of educational material.
What can I accomplish with Rosen Online?
You can do everything you want to do without hiring an attorney to negotiate for you and appear for you in court. You can use Rosen Online to negotiate and litigate property division, alimony, child custody, and child support. You can use it to have your divorce granted by the court. You have the legal right to do all of this yourself without hiring an attorney.
Can I really get this done with an online attorney?
Yes, you can save a lot of time, aggravation, and money by sitting down at the kitchen table with Rosen Online by your side and figuring out how to divide your property, plan for your children's care, and work out your financial issues. You're attorney is just a click away while you negotiate or litigate.
What are users saying about it?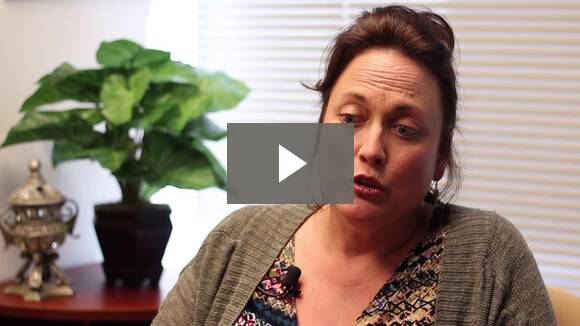 How much does Rosen Online cost?
Rosen Online costs $199 per month, or a one time charge of $995 for a 13 month subscription. That's still a lot of money, but it's nowhere near a typical attorney retainer. Most of our clients use the service for 2 to 6 months, some only need a month, it all depends on your needs.
Our billing is handled by credit card. If you choose the monthly option, we'll automatically bill you on the monthly anniversary date of your enrollment. You can cancel at any time with one easy click. Of course, there's a no-risk, money-back guarantee.
How can it be so inexpensive? 
Rosen Online saves you money (lots of money) compared to hiring a lawyer for traditional representation because you do much of the work yourself. You're the one making things happen with Rosen Online by your side to help you avoid mistakes, direct you to the resources you need, and find the answers to your questions.
Rosen Online differs from full-service representation in two significant ways. One, you pay a dramatically lower price because we take phone calls and meetings out of the pricing equation. We shifted all communication to our online help desk. An attorney will answer all your questions through our email service. Our clients tell us they love this efficient method of communication because it saves them time and, consequently, money.
Two, we shifted much of the legwork on the case from the attorney over to you. But, don't worry, this is how you stay in control and make sure your divorce is done right, the way you want it. This shift saves you thousands of dollars. Rather than handing control of your case off to a lawyer and wondering (and worrying) if the final deal will reflect your wishes, you make sure it does.
By personally managing your divorce you stay in control.  The last thing you need is an agreement you don't understand. After all, it's your money, your children, and your future that's at stake. With Rosen Online you take control. You decide and keep what's yours, not a third party.
Instead of paying expensive lawyers and paralegals to plug your financial information into forms, you do it yourself. Instead of paying legal staff to run documents to the courthouse or to your spouse, you do it. We provide the education, forms, and advice and you do the rest. You'll draft your own documents, negotiate your own deal, and feel the pride and control of knowing you didn't turn it over to someone who leaves you out of the decision-making process. When it's over, you can be satisfied and proud that you achieved your divorce resolution at a fraction of the price.
Of course, you'll always have access to Rosen Online as you move through the process. Got a question? Just ask and it will be answered. Need another form? We provide examples of everything you'll need and more. Not quite sure what to do next? Our action plans and educational material walk you through the process step by step.
What do I get when I use Rosen Online?
Divorce forms galore. You'll have every type of form and document you'll need: separation agreements, court orders, complaints, child custody, child support, divorce, alimony, property division, affidavits, discovery documents, and more. If you can't find what you need, just ask and we'll promptly upload it to the library.
Unlimited access to an attorney via our online help-desk. Post a question on our site and you'll quickly receive an email response from a lawyer. Got a follow up question? Go ahead and ask, we'll get right back to you. You get quick, accurate answers plus you have a record of everything you need to know and remember.
Educational modules. We provide step-by-step instructional videos on everything you need to know. How do you draft a separation agreement? How do you file a lawsuit? We walk you through it so you understand and are comfortable with the process.
Financial and emotional workbooks. We give you the tools you need to move forward financially and emotionally. These tools will help you start your new life on the right track.
With Rosen Online you manage one piece of your divorce at a time until it's finished, starting with a Separation Agreement and, if all goes well, ending with an Absolute Divorce. If things get tough, you can file a lawsuit seeking a court-ordered resolution of any issues involving child custody and support, alimony, and property division. We'll be at your side – online – helping you move through the process. You'll always have someone explaining your next step and guiding you forward.
Sound good? You can sign up for Rosen Online right now.
Still have questions about Rosen Online?
There's a good chance we have the answer below. Please read on if you're not sure whether Rosen Online is the right solution for you. If you know it is, you can sign up now for Rosen Online.
The Rosen Online Solution
Why would I use Rosen Online? Some of our clients choose the Rosen Online solution primarily to save money. Others want to maintain control of the decisions impacting their family and property. They don't want outside influences taking their family in a direction inconsistent with their values and beliefs. And others, frankly, don't want lawyers messing in their life. They believe lawyers will make things worse, not better. I'm not sure I agree, that depends a lot on your lawyer, but I understand why people would feel that way.
Is Rosen Online the right approach for me? Maybe, maybe not, it all depends on you.
Are you willing to consider an alternative to the traditional lawyer/client relationship?
Are you willing to take on more of the work yourself?
Do you have what it takes to manage decisions about your property, children and finances?
Can you rise above emotions, make good decisions, and guide yourself to a positive outcome?
If you answered "yes" to these questions, and if you're willing to do the leg work, edit some basic documents, and negotiate with your spouse, then, yes, the Rosen Online system will work for you.
Rosen Online is not the solution for everyone. You may need someone to guide you, step-by-step, through the divorce process. Your situation may be complex. Your spouse may be abusive or uncooperative. In those cases, you're better off having an attorney take control of your case and drive it to conclusion.
What if I'm not happy with Rosen Online? If you and your spouse can't work out the details, or if you discover that Rosen Online isn't the right approach for you, we offer a 100% satisfaction guarantee. If you're not happy, simply ask for a refund. The knowledge you take away from Rosen Online will help you no matter which approach you take to your divorce. If you'd like to switch to a traditional attorney/client relationship, you'll have the option of transitioning to a lawyer in our firm if we serve your geographic area.
Getting Started
How do I get started? Just sign up. Because we're required to check for conflicts of interest, we'll need 24 hours to approve your application. Once you're approved, you can get started. We suggest you take a day or two to learn as much as possible before you put together a plan of action. The more you understand about the divorce process, the better decisions you'll make about your future.
What's going to happen first? That's up to you, you're in control! But we encourage you to watch an introductory webinar about the divorce process before you do anything.
What do I get? You'll have unlimited access to forms, webinars, videos, articles, FAQs, statutes, and calculators. And, most importantly, you'll have unlimited email access to an attorney. As you move through the process, all your questions will be promptly answered.
Lawyer Assistance
Will I have an attorney? Yes, you'll have unlimited email access to an attorney who will answer all your questions quickly and accurately. Access like this is critical because everyone has unique and special questions that require specific answers.
Who will be my lawyer? We don't assign a specific attorney to your case. We'll direct your question to the attorney most quickly available to respond. Rosen Online will give you the resources, knowledge, and answers you need. When you have questions, one of our attorneys on duty will answer them promptly.
What if I want to talk to a lawyer on the phone? Rosen Online provides phone, Skype and in-person consultations at an additional cost. The fees vary depending on the length of the call. You'll find full details on your dashboard once you're admitted to Rosen Online. Most Rosen Online get all the information they need without the need for personal consultations.
What if I want to meet with a lawyer? Meetings aren't part of the Rosen Online service. We can offer Rosen Online at a fraction of the cost for typical attorney representation because we took meetings and phone calls out of the equation. However, as mentioned above, we offer phone consultations and in-person meetings at an additional fee. You'll find full details on your dashboard once you're admitted to Rosen Online.
Forms
What about forms? You'll have secure access to our clients-only Rosen Online website. You'll find an extensive forms library, where you can download draft documents and customize them for your situation. If you need a form that's not in the library, just ask and we'll upload it.
Will the forms be ready to use? The forms are ready to use, but you'll have to tailor them to the specifics of your situation.
Will someone review my forms? Document drafting and review are available to you at an additional fee. You'll find full details on your dashboard once you're admitted to Rosen Online. Form review is not part of the basic Rosen Online service
Knowledge is Power
What else do I get if I'm accepted? In addition to unlimited email access to an attorney and our forms library, you'll also have unlimited access to frequent webinars, videos, and written educational material. During our live webinars, you can ask questions while you watch and listen. You can learn about divorce, property division, alimony, child custody, child support, alienation of affection, and domestic violence. If you miss a live webinar you'll have unlimited access to the recordings. We also have plenty of educational videos, FAQs, articles, and white papers that will guide you, step-by-step, through the divorce process.
What will I learn? You'll get a comprehensive understanding of the divorce process. You'll learn the vocabulary that's used, and strategies and tactics that work. You'll also get specific answers to all your questions.
Can I share access with my spouse? No, we are only permitted to work with one party in a divorce. Our private communications with you are protected by the attorney-client privilege, so we can answer only your questions. Sharing our communications with your spouse will destroy that privilege.
Court and Mediation
What if I have to go to court? We'll help you prepare by providing you with educational information and answering all your questions. Going to court without a lawyer at your side can be challenging. If your spouse will have a lawyer there, we encourage you to have one as well. If you decide not to hire counsel for court then we'll do our best to help you do it yourself.
What if I want a lawyer to go to court or mediation with me? We don't offer that service as the basic Rosen Online Service, but we do our best to make sure you're on the right track. We have attorneys available to appear in court or to attend a mediation at an additional fee. You'll find full details on your dashboard once you're admitted to Rosen Online.
Will I be guaranteed to win? No, even with a lawyer by your side, you can't be guaranteed that you'll win, nobody can make that guarantee.
How do I apply for Rosen Online?
Enrolling is easy. After you click on the link below, we'll ask you to review our terms and conditions and we'll collect some identifying information. We're required to confirm that you meet certain requirements relating to conflicts of interest before we can agree to provide you with services. We'll review and approve your application within 24 hours. If you have other questions, please click on Contact Us and ask. We'll answer you right away.